Guess, who's back? jyeahhh, Supa Strikas ! my favourite cartoon ever since i was form 4.
even, idk about soccer ball too much, but i love to watch this and yes, for your information i am in Chelsea Team. haha
I dont know about the soccer ball because i am a hockey player. hehe
so, now let's me introduce to you my fav player in Supa Strikas. i bet you, you really adore him.
oppss, even though, i am 20 years young *not old* haha in 2k16 my hobby never change which is watching cartoon and my mom always nagging at me "awak tu dah besar pun, masih tengok krtun, adik awak yang lelaki pun tak tengok kartun, asyik dia jeee conquer tv. emmmm" haha, sorry mummy.
okay, first lets start with :
Shakes ;
shakes, striker, jersey 10, the youngest member in Supa Strikas.
2. Twisting Tiger
twisting tiger, midfielder(right winger), jersey number 16
3. Dancing Rasta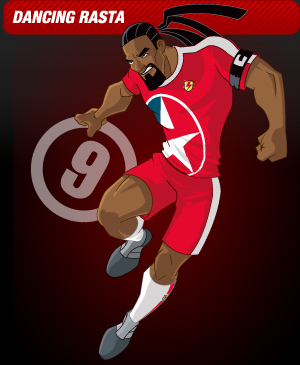 dancing rasta, midfielder (captain), jersey number 9
4. Cool Joe
cool joe, midfielder(left winger), jersey number 7
5. The Blok
The Blok,
(

he doesn't speak much at all) , Defender, Jersey number 55.
6. Big Bo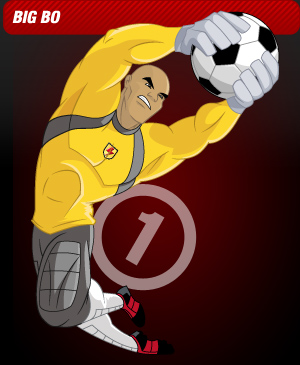 Big Bo, Goalkeeper, jersey number 1
7. North Shaw
North Shaw, Defender, jersey number 8
8. El Matador
El Matador, Striker, jersey number 20
9. The Coach
coach, In Charge... issuing orders through a megaphone !
uh huh ! which one is your favorite player? haha. what?? ! Big Bo?
haha, yes my fav player is big bo. till now, i loikeee men who is look alike Big Bo. and i will dub him as "Big Bo" haha
okayy, sys guys. thanks for reading ! leave a comment =)
xoxo,
fanrdh/ika